Over the past week and a half, both the MLL and PLL had their college drafts, giving us hope that we're closer to normal sports schedules than we might think. While the PLL has already announced their PLL Championship Series, the MLL maintains the desire to have a normal season despite suspending the scheduled May 30th start date.
However you look at it, and regardless of your league preference, it's always exciting to see kids fulfill their dreams, and with two professional leagues and more opportunity than ever for people to play professional lacrosse, we want to give our initial thoughts on the selections.
We'll start with the first round of the Major League Lacrosse draft that took place last Monday:
The MLL has clearly tried to make a big media push after the PLL took the sports media world by storm with their content, and having some of the legends of the game announce the first picks was an awesome move, especially considering the Outlaws' first pick, Tom Rigney, could end up playing with John Grant Jr. this season.
The MLL was put in a tough spot with the introduction of the PLL because players can get drafted into both leagues, and can choose where they want to play. Since the PLL offers "full-time" contracts, it's tough for the part-time model of the MLL to lure many players. With that being said, the teams are smart enough to take players that they are confident will sign with their clubs, and save some of the bigger names for later rounds where they can try to get lucky. In any case though, TD Ierlan and Michael Kraus are pretty obvious first round picks, regardless of the leagues they choose, and with TD being left off the PLL Collegiate Draft list, the Lizards might be getting an absolute steal.
Defense wins championships, and many people were expecting a run on D-Poles in both drafts. Three more poles in the 2nd round of the MLL draft made it 5 within the first 12 picks. Aidan Hynes and Mark Evanchick lead the way as defensivemen who can lock up any team's #1 attackman, and look to make immediate impacts for their collective teams. Hynes was also taken by Chrome LC of the PLL, so we'll see where he ends up.
Switching gears a little bit, the PLL draft is a much shorter format that took place just two days ago. With only 14 total picks, it can be assumed that these guys are the cream of the crop.
Grant Ament as the first overall pick was a pretty predictable one after he put up 280 points in 3 and a half seasons for Penn State, including a 126-point season last year. He should be an absolute weapon on an Archers team that already has the pieces to make a deep run.
Michael Kraus and Tom Rigney are the two MLL and PLL first round draft picks, and will likely end up with their respective PLL squads.
Chrome LC used both picks on close defenseman, showing that they're confident in their offensive talent, and want to sure up the defensive side to improve on their last place finish last season.
Jeff Teat was the biggest surprise from the PLL draft as he still has a year of eligibility, and looks to want to play out his final season of NCAA lacrosse before making the jump. However, given his 268 points for Cornell in 3 and a half seasons, he's worth taking the delayed contract on. (Need I bring up Pat Spencer?)
The rest of the 8-round MLL draft went as follows: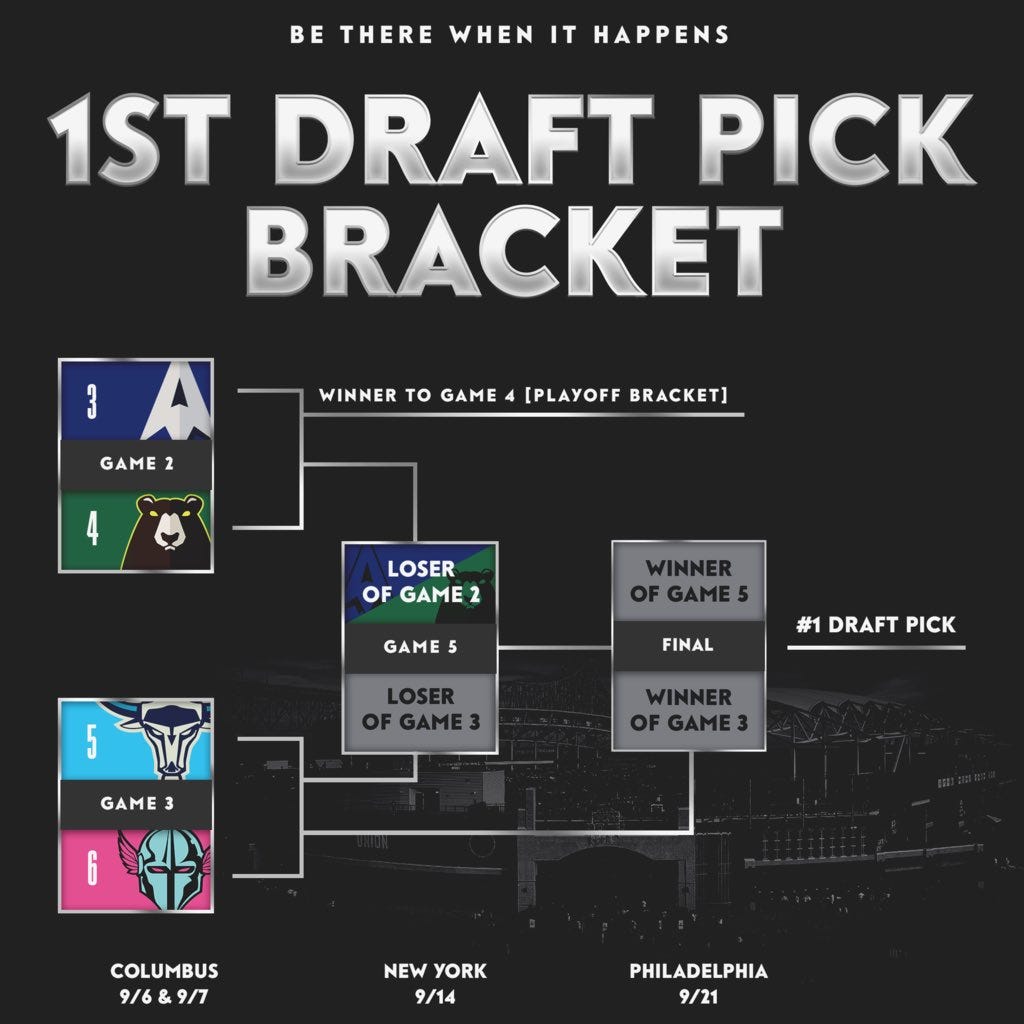 There's a good mix of players that can make a big impact in the MLL, and players that will likely take their talents to the PLL. Matt Gaudet, Sean New, Jeff Teat, and Michael Sowers saw their names get called to the PLL, and will likely end up their after over their later-round MLL picks.
This draft class still has a lot of exciting tools that will help their respective MLL clubs once the season does officially start up. Guys like Pat Aslanian and Will Renz represent 4-year D1 guys that'll add a spark to their MLL teams, and a slew of D2 and D3 guys round out a strong draft class.
Both leagues restocked tons of talent for the 2020 season and beyond, and we're excited to see who pans out in either league!
This article was originally published on May 15, 2020, and has been updated with new information.